Hey, you don't have to rely on being at a Beaver, Cub or Scout meeting to be able to gain Activity Badges, you can gain them at home as well!
All you have to do is simply hover your mouse over your Section above (Beavers, Cubs or Scouts) and click "Activity Badges" which will take you the UK Scouting website with all the badges on. Choose the badges you want to do and when you're finished just bring in what you have done to your meeting and talk about it. Simple huh? You can do the Staged Activity Badges too, so what are you waiting for, get choosing and fill your left arm full of badges.
Click below to meet Harry, a cub from Bolton, who has gained all 41 cub badges, who's up for beating his record?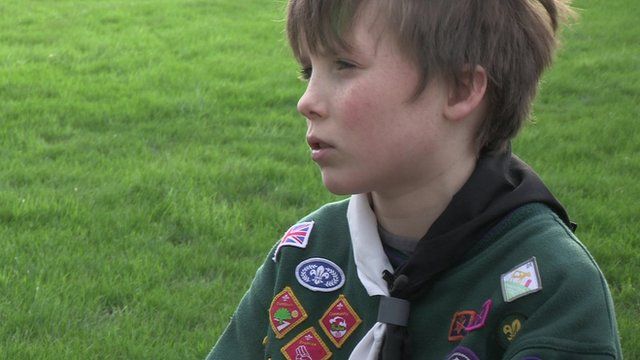 www.bbc.co.uk
A Cub Scout from Bolton, England, has earned what's thought to be the most badges of any Cub in the country. 10-year-old Harry has been awarded 41 activity …